Tech Deal Tuesday: Seagate Expansion 2TB USB 3.0 External Hard Drive
While reading this article, your computer restarts unexpectedly. Upon restarting, you're greeted with the error message "Disk Boot Failure…". You switch it off, say a quick prayer and turn it on again… "Disk Boot Failure". Your PC refuses to recognize your hard drive cause it suddenly crashed. What situation would you be in? Your projects, important documents, programs, music and movie collection.. GONE. If only you'd taken the right steps when you had the chance.
Well.. since you're still reading this, I'm guessing your PC hasn't crashed yet. You still have the chance to save yourself from a major headache. Backup your data before it's too late. I presume that many persons reading this probably can't recall the last time they performed a backup of their data. I think many more persons have never even performed a backup. Whatever the case may be, we're often faced with the same problem. After so many months or even years of collecting your favorite songs, movies, games etc.. where do you put it all? It's not like it would fit on a flash drive and burning all that info would take forever. Today's Tech Deal is the answer and it's as simple as using a flash drive.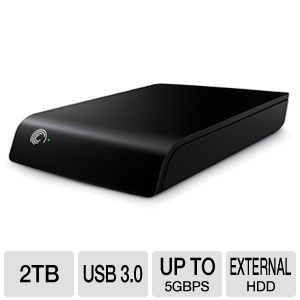 ---
---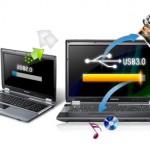 The Seagate Expansion External Drive can hold up to 2Terabytes (~2000GB) of your information and uses the latest USB 3.0 technology (compatible with USB 2.0). How does that benefit you? Well first of all you won't be running out of space anytime soon. Secondly, USB 3.0 is capable of transfer speeds of up to 5GB per second. That's 10x faster than USB 2.0 which has a maximum transfer speed of 480MB per second. No more getting frustrated waiting for that progress bar to reach the end.
It's really amazing that this external hard drive with its portable form factor,  USB 3.0 interface and 2 Terabytes of storage is going for $99.99. Definitely my choice for Chris Gadgets' Tech Deal Tuesday.
Get This Deal! – Seagate Expansion 2TB External USB 3.0 Hard Drive